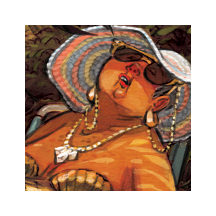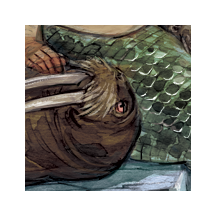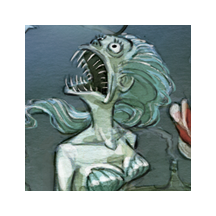 Come One, Come All!
I draw weird stuff...and I make prints solely for my subscribers.
And now I'm revealing what goes on behind the scenes to the gawking masses...
So step right up and see my bizarre illustration attractions!
Each week, a new condemned carnival of content will be delivered to your inbox.
You may stumble upon exotic beasts, merfolk, fish-headed children, a squirrel or two, and heart stopping discounts.
Enjoy these cheap thrills and more when you sign up today!